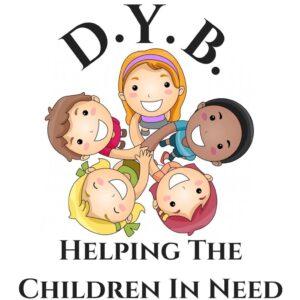 About D.Y.B Helping The Children In Need, Inc.…
I established my nonprofit charity, DYB Helping The Children In Need, Inc. which carries a 501c3.  My ultimate goal is to increase economic opportunities and social connections that can help reduce and/or prevent poverty for families around the world.  I want the opportunity to provide tutoring for children; purchase school uniforms and supplies; provide food and clothes for families in need.  I'm currently seeking funding to run a transitional housing program to house homeless youths.  I am unable to complete my mission and goal because I would need a 5 bedroom house with 3 to 4 bathrooms to house the youths that are in need of shelter.  I will also need help with furnishing the house such as a stove, 2 refrigerators, food for the youths and beds.  I would like the house to be paid-in-full with all remaining funds to be used for monthly bills, toiletries, bedding, landscaping; any necessary repairs in the house, etc.  My plan is to hire 2 to 3 employees to work in the house.  I do not have the funds needed to open my transitional home and would need $900,000 to fund the transitional housing program.  Providing that the house is paid-in-full after one year, I would need funds for cost of living, salaries, bills, etc.
Why my organization should be funded over other similar organizations?
Let's just say, you don't know me and I don't know you.  The only thing I have is my word, and my compassion to help others.  All of my credentials are in order to show and prove to you that this is what I truly want to do.  I am a Minority Woman-Owned Small Business ready to start my journey on the road to success by starting my transitional housing program and continuing to help children and families in need.  I am certified as a Minority and Woman-Owned Business Enterprise (MWBE) and I am also certified to do government contracting.  Please visit my website at www.dybchildren.com and my Instagram page at dybchildren to see how I have been involved in helping my community and giving back to as many youths, women, children and families that I possibly can.  All I need is a chance!
Thank you for your consideration,
Denise Y. Butler, CEO